TRANSPARENCY IN HEALTHCARE
Click on the headings below to learn more about Orthopaedic Medical Group Surgery Center's Financial Services and Transparency in Healthcare Legislation.
Financial Services
Orthopaedic Medical Group Surgery Center will verify your health insurance benefits prior to surgery and bill your carrier following your procedure. Estimated patient responsibility of co-pay, deductibles, and/or out of pocket fees are expected on the day of surgery.
We accept cash, credit cards, and personal checks. We also can offer financing of your portion of the bill through Care Credit, an organization established for this purpose.
Discounts or cash pay prices may be offered if you do not have insurance or if your procedure is not covered by your plan.
Charity care is offered on a limited basis, and you must qualify by completing the Financial Assistance/Charity Application which you can contact us to request.
State of Florida Transparency in Health Care Legislation
Services may be provided in this health care facility by the facility as well as other health care providers who may separately bill the patient and who may or may not participate with the same health insurers or health maintenance organizations as the facility.
Patients and prospective patients may request from this facility and other health care providers a more personalized estimate of charges and other information. Patients and prospective patients should contact each health care practitioner who will provide services in the ASC to determine the health insurers and health maintenance organizations with which the health care practitioner participates as a network provider or preferred provider.
The following providers are contracted with Orthopaedic Medical Group Surgery Center to provide services for patients:
For Anesthesia services:
Red Reef Anesthesia
170 N.E 2nd Street, #242
Boca Raton, FL  33429
Phone:  815-651-9729
Email:  [email protected]
For Pathology services:
Quest: (866)697-8378
LabCorp: (800)845-6167
For DME products:
Brandon Brace & Home Health Care
101 Carver Ave
Brandon, FL 33510
Phone: (813) 681-2202
Price Estimation for Service Bundles
The Agency for Health Care Administration provides information on payments made to facilities for defined service bundles and payments on their pricing website located at https://pricing.floridahealthfinder.gov.
This service bundle information is a non-personalized estimate of costs that may be incurred by the patient for anticipated services. Actual costs will be based upon services provided to the patient.
Download the full State of Florida Transparency in Health Care Legislation document for a listing of physicians who perform procedures at this facility along with their phone number. Please contact them for an estimate for their services that may be billed separately from the surgery center bill.
Additional information regarding health care quality measures and statistics provided by the State of Florida Agency for Health Care Administration can be found at FloridaHealthFinder.gov.
Collection Procedures
Insurance Policy
One of our patient account representatives will contact you prior to your procedure. They will collect necessary insurance coverage information to expedite the registration process for you. If you have not heard from them within 48 hours of your procedure, PLEASE CALL US AT (813) 535-6647 and request someone to assist you in providing this information.
We will file your insurance for you for the coverage of the routine equipment and supplies, preprocedural services, routine drugs and anesthetics administered while in the Center, procedural room time and recovery charges.
Standard outpatient procedures are generally covered by your medical insurance. We make every effort to advise you of your estimated patient responsibility amount prior to your service. Full payment for your copay, deductible and/or out of pocket, if applicable, is required upon admission.
You will be billed separately for services from your physician, anesthesiologist, pathologist and any other laboratory or radiology service received.
If you have any questions about any of the preceding information, please do not hesitate to call us at (813) 535-6647.
No Surprise Bill Act
Your Rights and Protections Against Surprise Medical Bills
What is "balance billing" (sometimes called "surprise billing")?
When you see a doctor or other health care provider, you may owe certain out-of-pocket costs, like a copayment, coinsurance, or deductible. You may have additional costs or have to pay the entire bill if you see a provider or visit a health care facility that isn't in your health plan's network.
"Out-of-network" means providers and facilities that haven't signed a contract with your health plan to provide services. Out-of-network providers may be allowed to bill you for the difference between what your plan pays, and the full amount charged for a service. This is called "balance billing." This amount is likely more than in-network costs for the same service and might not count toward your plan's deductible or annual out-of-pocket limit.
"Surprise billing" is an unexpected balance bill. This can happen when you can't control who is involved in your care—like when you have an emergency or when you schedule a visit at an in- network facility but are unexpectedly treated by an out-of-network provider. Surprise medical bills could cost thousands of dollars depending on the procedure or service.
You're protected from balance billing for:
Emergency services
If you have an emergency medical condition and get emergency services from an out-of- network provider or facility, the most they can bill you is your plan's in-network cost-sharing amount (such as copayments, coinsurance, and deductibles). You can't be balance billed for these emergency services. This includes services you may get after you're in stable condition unless you give written consent and give up your protections not to be balanced billed for these post-stabilization services.
Additionally, Florida law protects patients with coverage through a Health Maintenance Organization ("HMO") from balance billing for covered services, including emergency services, when the services are provided by an out-of-network provider.
Certain services at an in-network hospital or ambulatory surgical center
When you get services from an in-network hospital or ambulatory surgical center, certain providers there may be out-of-network. In these cases, the most those providers can bill you is your plan's in-network cost-sharing amount. This applies to emergency medicine, anesthesia, pathology, radiology, laboratory, neonatology, assistant surgeon, hospitalist, or intensivist services. These providers can't balance bill you and may not ask you to give up your protections not to be balance billed.
If you get other types of services at these in-network facilities, out-of-network providers can't balance bill you unless you give written consent and give up your protections.
You're never required to give up your protections from balance billing. You also aren't required to get out-of-network care. You can choose a provider or facility in your plan's network.
Additionally, Florida law also protects patients with coverage through Preferred Provider Organization ("PPO") or an Exclusive Provider Organization ("EPO") from balance billing for covered services provided at hospitals, urgent care centers or ambulatory care centers for (1) emergency services and (2) non-emergency services provided at an in-network facility by an out-of-network provider if the patient did not have the opportunity to choose an in-network provider. This protection only requires patients to pay their in-network cost sharing amounts.
When balance billing isn't allowed, you also have these protections:
You're only responsible for paying your share of the cost (like the copayments, coinsurance, and deductible that you would pay if the provider or facility was in-network). Your health plan will pay any additional costs to out-of-network providers and facilities directly.
Generally, your health plan must:
Cover emergency services without requiring you to get approval for services in

advance

(also

known

as

"prior

authorization").
Cover

emergency

services

by

out-of-network

providers.
Base

what you owe

the

provider

or

facility

(cost-sharing)

on

what

it

would

pay

an

in-network provider or facility and show that amount in your explanation of

benefits.
Count any amount you pay for emergency services or out-of-network services

toward

your

in-network

deductible

and

out-of-pocket

limit.
If you think you've been wrongly billed:
Contact The U.S. Centers for Medicare & Medicaid Services (CMS) at 1-800-MEDICARE (1-800-633-4227) or visit https://www.cms.gov/nosurprises/ consumers for more information about your rights under federal law.
The Florida Department of Financial Services, Division of Consumer Services at 1-877-693 – 5236 (1-877-MY-FL-CFO).
The federal phone number for information and complaints is: 1-800-985-3059.
Good Faith Estimate
As a patient you have the right to receive a "Good Faith Estimate" explaining how much your medical care will cost.
Under the No Surprises Act, health care providers need to give patients who don't have insurance or who are not using insurance an estimate of the bill for medical items and services. 
You have the right to receive a Good Faith Estimate for the total expected cost of any non-emergency items or services. This includes related costs like medical tests, prescription drugs, equipment, and facility fees.
Make sure your health care provider gives you a Good Faith Estimate in writing at least 1 business day before your medical service or item. You can also ask your health care provider, and any other provider you choose, for a Good Faith Estimate before you schedule an item or service.
If you receive a bill that is at least $400 more than your Good Faith Estimate, you can dispute the bill.  Go to: www.cms.gov/nosurprises
Make sure to save a copy or picture of your Good Faith Estimate.
For questions or more information about your right to a Good Faith Estimate, visit www.cms.gov/nosurprises or call 1-800-985-3059 starting January 1, 2022.
Preparation for Your Procedure
DO NOT EAT OR DRINK ANYTHING, INCLUDING WATER, AFTER MIDNIGHT BEFORE YOUR PROCEDURE.

 This is vitally important, and failure to comply could result in complications and may result in postponement of your procedure. If your child is having surgery, please be sure he/she does not eat or drink anything, including water. If your child is an infant, our anesthesiologist may have additional instructions for you.

If you or your child are taking medications for high blood pressure or diabetes, contact your surgeon or discuss this with one of our nursing staff to ensure proper instructions to take or discontinue the medication.

If you experience any health changes between your recent visit to your doctor and the day of your procedure, notify your doctor. Please report even minor changes such as an elevated temperature, cough or cold.

If you suspect that you are pregnant, please notify your doctor.

For your own safety and protection, you will not be allowed to drive a motor vehicle following your procedure. Please plan to have someone bring you and escort you home from the Center. Parents may want to have an additional adult to assist in accompanying a child home.
Day of Procedure Preparation
Bathe or shower and brush your teeth the morning of your procedure. Mascara, make-up, lipstick, nail polish and contact lenses should be removed.

Dress comfortably. Tight-fitting clothing may feel restrictive following some procedures. Wear sensible shoes allow ambulating to be easier following anesthesia.

Please leave all valuables at home including jewelry, wallets, and purses – 

BUT DON'T FORGET YOUR INSURANCE CARD(S), PROOF OF IDENTIFICATION and any financial responsibility!

Limit the number of people accompanying you. We request only one visitor to maximize the comfort of everyone waiting. Both parents of our pediatric patients are welcome.
After Your Procedure
Following your procedure, you will be moved to our fully equipped recovery area. There, our anesthesia, and nursing staff will closely monitor you. The length of stay varies, and most patients are discharged within one-to-three hours.
After You Return Home
Your physician will provide post-procedure instructions regarding diet, rest, and medication. The Center will provide you with a written summary of these instructions. Plan to have someone stay with you for 24 hours following your procedure and pamper yourself during this time.
Since it is normal to feel drowsy after receiving anesthetic medications, we also recommend that you postpone the following activities for 24 hours after discharge:
Driving and operating equipment

Signing important papers

Making significant decisions

Drinking alcoholic beverages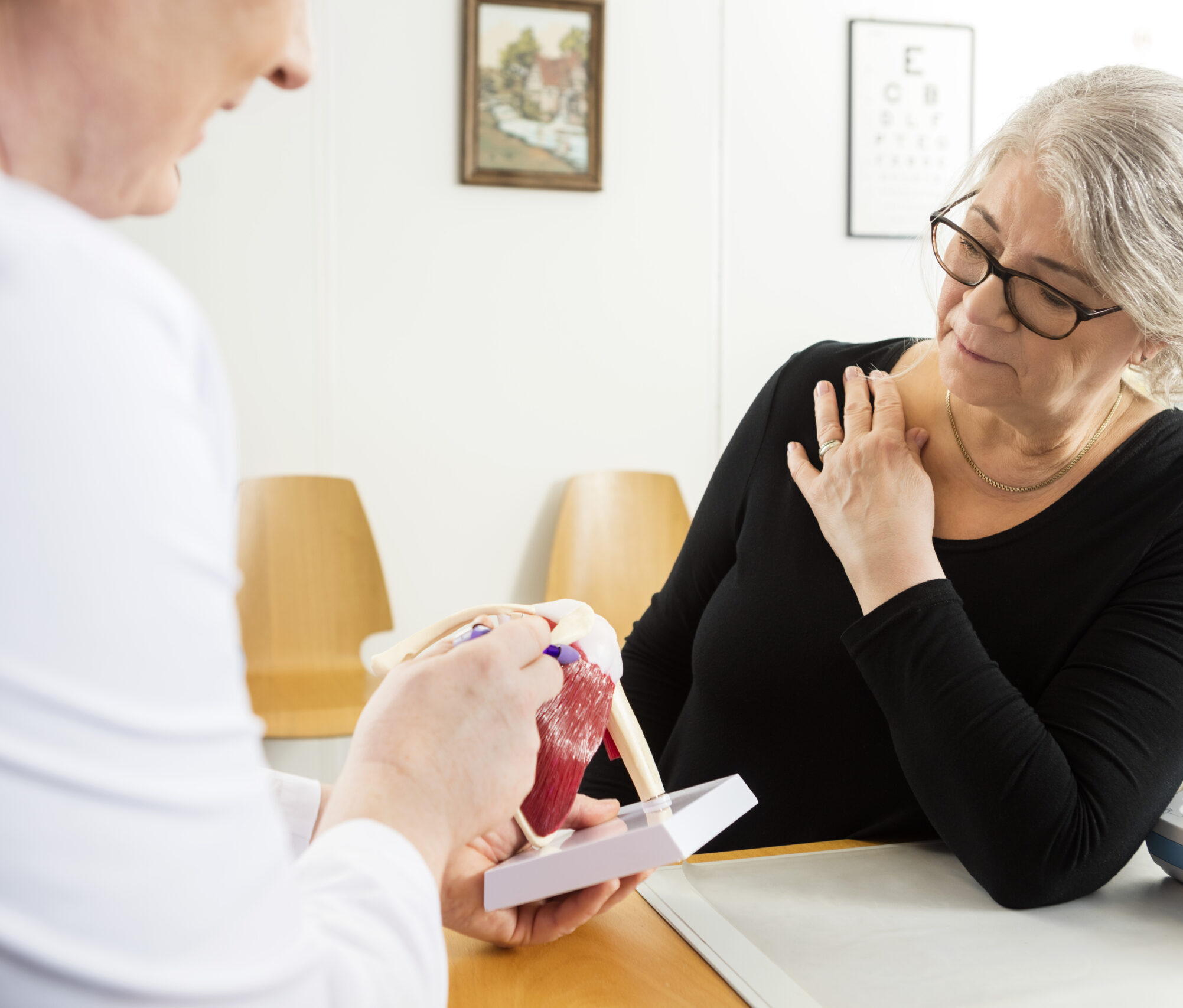 Questions?
Please do not hesitate to call (813)-535-6647 or email if you have any questions or concerns.